Alternative Winter Break

Positivity is the Key to Success

By Year Round Programs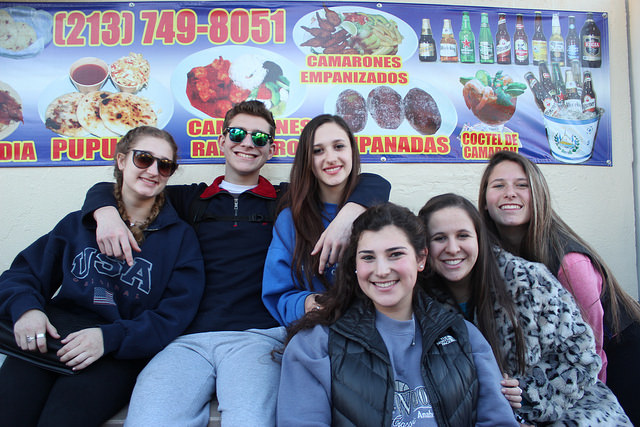 My experience on AWB was extremely rewarding because I had the chance to see things that I would never see in New Jersey. I got to see skid row which made me realize how lucky I am and how homeless people have such a strong community. As I walked by each person I saw that they were positive and were very comfortable with us walking by them each person said "hello" and "how are you doing" in such a kindly manner. While being on skid row I also noticed the amount of tents that were in placed for the people to sleep in and it occurred to me that if people can appreciate living in a tent then I can appreciate anything that I have in my life. Skid row really opened my eyes to a whole new world that I have never seen before and it made me realize that I appreciate everything I have in my life.
Another experience that I had on AWB was going to PATH, the homeless shelter and I got to make food for the homeless and talk to the people that were at the homeless shelter. Cooking the food was very rewarding because I got to see everyone eat the food I made and it looked like they enjoyed it and I saw the smile on the people's faces when they were eating it. Not only was cooking the food a rewarding experience I also had a great time making it with my friends and I haven't had so much joy in something in a long time. Even though I had a great time with my friends I also had a great time with the people at path. I met a few people and had long conversations about life and how positivity is the key to success and staying alive which is very true. I learned a lot from the people at path and their experiences which made me realize that anything could happen in life and you only live once.
~ Dan Rottenstrich – 11th Grade, Fair Lawn, NJ